Marina Sbrochi Spriggs, MA, LPC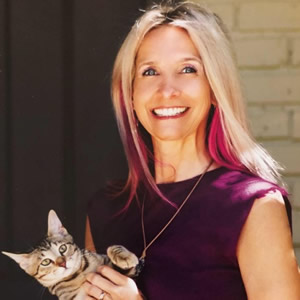 Marina developed PTSD from childhood trauma and that journey lead her on a path of healing. She understands the struggle and shame that comes with trauma. The good news, there is healing and a joyful life after trauma. She is certified in the Rewind Technique for treating PTSD and phobias. Many people with trauma or phobias have been treated using approaches which drag them back through the experience again; a highly unpleasant thing to have to do. This does not happen with the Rewind, and she does not in fact even need to know the details of what happened to you. Marina also uses the Revisioning technique for trauma and complex grief. This method is peer reviewed and utilizes the mirror neuron network. There is relief from trauma and you can live a productive and fulfilling life. If what you are doing isn't working; there is ANOTHER WAY.
"Each one of us has within, all the solutions and tools necessary for a more effective life. We sometimes just need help in knowing where to look." – Steven Heller, PhD
List of Specialities
I see Adolescents and Adults for Trauma/PTSD/CPTSD, Anxiety, Depression, Sleep Disorders, Positive Parenting Solutions
CBTI and Hypnosis for Sleep Issues
Trained in Clinical Hypnosis (anxiety, sleep, phobias, fear of flying, motivation, imagination, sports)
Certified in The Rewind Technique for Trauma (I do not in fact even need to know the details of what happened to you for this technique)
Call Positive Outlook Counseling Dallas today at 972-733-3988 and
begin your journey to a more positive and happier YOU.
Request Appointment