Michael Ferraro, MS, LPC, LMFT, LCDC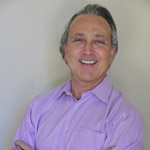 Michael Ferraro, MS, LPC, LMFT, LCDC
Email michael@positiveoutlookcounseling.com | Schedule an appointment
Michael is a Licensed Professional Counselor, a Licensed Marriage and Family Therapist Associate and a Licensed Chemical Dependency Counselor.
Life can be unpredictable and problems can arise from unexpected places. You may decide one day that your life is not working the way you want. Or you may have had a sense that something has been wrong with your life for some time.
Your marriage or relationship may have reached a point of decision. You feel like you can't live this way anymore but you don't know what to do about it. There may be too much conflict or perhaps the communication has just stopped. You feel stuck and it may seem that divorce or breakup is the only alternative.
Understanding and accepting yourself is an important part of being content with your life. Often there is a disconnect between who you are and who you want to be. Closing or eliminating that gap can bring a stronger sense of self-awareness, self-acceptance and self-confidence.
When someone contacts a counselor, that person needs help, often right away. Getting help from a counselor can bring relief, clarity and hope. Relief from the weight of a problem, clarity about understanding what is happening and hope that it will get better.
Michael's sees his role as a counselor as using his experience, skills and training to help you resolve problems, improve relationships and provide tools to take with you. He will join with you as a supportive, encouraging partner who offers understanding, honesty and hope.
Michael has been a volunteer Court Appointed Special Advocate (CASA) for abused and neglected children placed in the state foster care system. He was chosen as the CASA Volunteer of the Year in Collin County for 2012.
Michael holds a Master of Science in Counseling from Southern Methodist University. He also has a Bachelor of Science in Business from Florida State University. He is in a long-term marriage and he and his wife have three children.
Clinical Experience:
University Behavioral Health – Denton, TX: inpatient military unit
Timberlawn Psychiatric Hospital – Dallas, TX: inpatient dual diagnosis and psychiatric units
SMU Center for Family Counseling – Plano, TX: community counseling clinic
Call Positive Outlook Counseling Dallas today at 972-733-3988 and
begin your journey to a more positive and happier YOU.