Amanda Habib, MS, Licensed Marriage and Family Therapist Associate, $120
Supervised by : Gloria Martin MA, LPC-S, LMFT-S
Specialties : Depression, postpartum depression, anxiety, bi-polar disorder, codependency, trauma/PTSD, Sensory Integration Disorder, grief, miscarriage/still birth, fertility and infertility, sterilization regret, concussions, spinal cord injuries, failure to launch, navigating transitions/life stages, coping with difficult diagnosis/disability (self/caregiver/family/child/loved one), setting boundaries, self-knowledge/understanding/discovery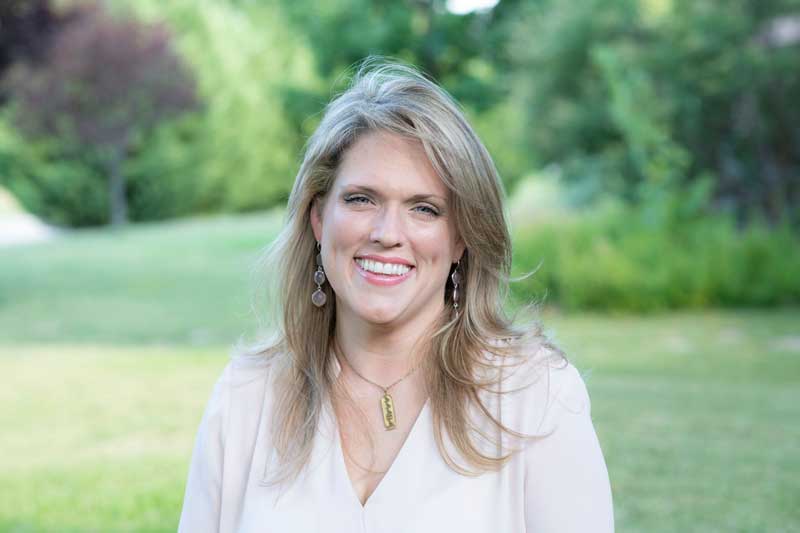 I work with:
Individual Therapy (children 6+, Adolescents, Young Adults, Adults, and Older Adults)
Parents/caregivers of children, disabled, or elderly – all ages (Parenting challenges, building/rebuilding/strengthening your changing relationship, disciplining/guiding, parental/caregiver/familial disagreements on parenting/caregiving methods, caregiver burnout)
Pre-marital counseling (, preparation, communication, expectations, love as a choice)
Marital Counseling (specific concerns or situations, healing together, growing apart, "falling/fell out of love"
Family Therapy
Safe Conversations
Life's twists and turns can take us down unexpected paths, at times in a very different direction than planned. Life altering changes can occur at the drop of a hat. When powerful emotions such as anger, fear, disappointment, sadness, confusion, and hopelessness take over it can leave you feeling helplessness, like the world is spinning out of control. Daily life can become overwhelming and begin to feel like everything takes so much more energy and is infinitely harder than it should be. Times like these can make us feel isolated and alone, it can be tempting to give up, run away, or simply stick your head in the sand and ignore it.
I specialize in helping adolescents, adults, parents, caregivers, couples, and families heal and cope through emotional wounds and insecurities, challenges, transitions, and life-altering changes that occur in areas of life, love, relationships, and parenting. I provide support, psychoeducation, and guidance through the challenging, scary, frustrating, infuriating, and at times heartbreaking twists and turns of life, relationships, school, marriage, parenting, and family life. I recognize that every individual and situation is unique, my mission is to meet each person where they are and utilize my knowledge, training, and expertise to facilitate healing and any necessary relationship repairing so each person, relationship, and family can achieve their goals and move forward in healthy and fulfilling relationships. I honor the degree to which each chooses to include their faith in their healing process and strive to provide a safe and non-judgmental space for clients as they grow in emotional strength and resiliency and foster a belief in their ability to overcome the struggles they face as they journey through the challenges of life.
In all areas of life, increasing one's strength and resiliency requires a struggle and it is through that struggle that we succeed at becoming the best version of us we can be. When a potential client reaches out, I understand the strength, however fragile, and the will it takes to take that step. Call to schedule today, you do not have to struggle alone.
Adolescence: (tween, teen, young adult): Are you feeling alone, stressed, anxious about school/exams/extracurriculars/ your future? Are you feeling frustrated, sad, angry, unheard, and misunderstood? Are you feeling stuck and expected to please everyone? Do you feel like you are fighting a losing battle, expected to live up to everyone's expectations?
Adults: Are you struggling with balancing life and work? Do you feel like life has not turned out the way you had hoped or planned? Are you struggling with a lack of motivation, stress, depression, anxiety?
Parents: Are you worried about your child(ren), see they need help, but unsure of what to do to be the parent they need to thrive? Are you feeling at your wit's end and disrespected, like you've tried everything and are at a loss for what to do next? Exhausted and pulled in every direction? Do you desire a better and more loving relationship with your child(ren)?
Couples: Do you or your spouse feeling disconnected or like you have "fallen out of love"? Are you struggling to adjust to married life or the changes that came with having children? Do you feel like you don't even know the person you married…or they don't know you? Are work, parenting, finances, or other stressors interfering with the intimacy and friendship in your marriage? Have you and your spouse been so busy with life, work, and raising children that you're worried about what life will be like as the children move out? Are you or your spouse facing a challenging diagnosis?
Families: Has your family been affected by an injury or illness? Are you grieving the loss of a loved one? Do you feel the environment at home has become toxic?
With a cross-cultural marriage of 19 years, three teenage children, and a multitude of enriching life experiences, Amanda has an eclectic repertoire of unique knowledge and understanding. She has almost ten years of personal experience and study with spinal cord injuries and concussions and acquired two decades of experience working with parents and their children before attending SMU to specialize in counseling.
Amanda uses an eclectic toolbox of therapeutic and evidence-based techniques in conjunction with neuroscience research and psychoeducation to attend to the specific needs of each individual, couple, and family and best provide clients with the tailored support and guidance they require.
Call Positive Outlook Counseling Dallas today at 972-733-3988 and
begin your journey to a more positive and happier YOU.