By Jasmine Gonzalez, M.S., NCC, LPC-Intern
"It is in the uncomfortable places where we grow." I can still hear the voice of my yoga instructor and one of my dearest friends echoing throughout the room one evening during class. I remember thinking to myself: In such a cerebral world, where our thoughts wander aimlessly back and forth from the sorrows of the past to the worries of the future, what in the WORLD could be more uncomfortable than remaining in the present moment?
How can mindfulness help with anxiety?
Anxiety disorders are one of the most common disorders diagnosed in the United States roughly affecting 40 million adults in the U.S. Anxiety results from natural responses, but like all things, it can become debilitating in excess.
So, what is mindfulness and how can it help? In short, mindfulness is the act of being fully engaged in the present moment. Leading expert in the field Dr. Jon Kabat-Zinn … Continue reading →
Posted in
Uncategorized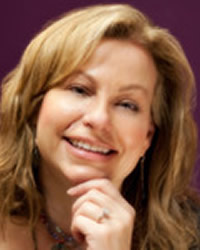 "My mission is for us to help you become the BEST you that you can be!"
-Marci B. Stiles, MA, LPC-S, Founder and Owner
Meet the Therapists
Meet the Therapists
CALL NOW - for a free 5 minute consultation-to see if therapy is right for you!